Rayjet Laser Machines
Budget friendly industrial grade laser engraving and cutting solutions.
The Rayjet laser line, invented by Trotec, offers industrial grade and cost-effective laser solutions for businesses, schools, and start-ups. The user friendly laser software is easy to learn, allowing first time laser users to quickly process many different materials. The Rayjet engraver can engrave and cut materials like wood, paper, textiles, plastics, and many more. Designed for educators and new laser users, Rayjet lasers are not only easy-to use and reliable, but also produce professional-grade processing results.
Affordable Laser Engraver for Educators and New Users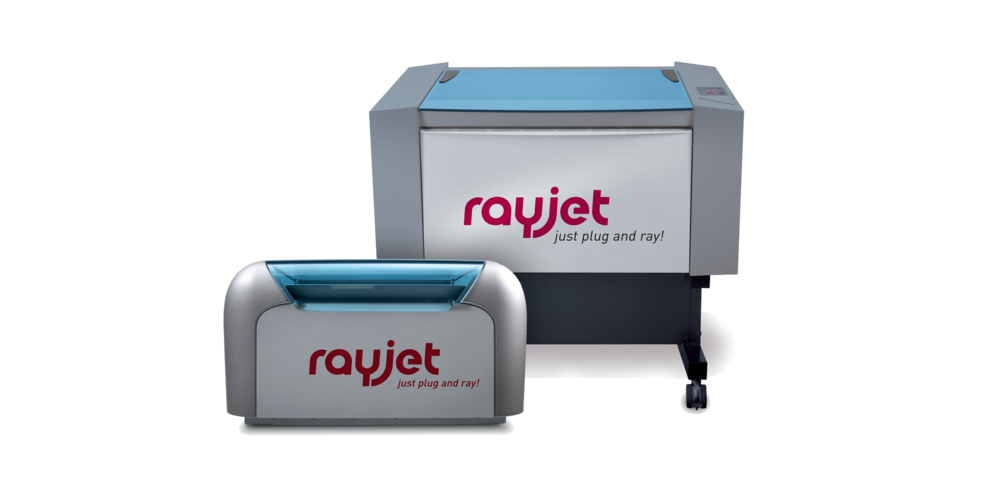 Create More
Less Effort, More Profit
The Rayjet is a desktop laser engraver with a powerful CO2 laser source. It allows you to engrave, mark and cut a variety of materials. The Rayjet 300 is the upgraded version of the standard model. Up to 80 watt laser power and a workspace with 29 x 17 inches size makes it the ideal laser engraver for sophisticated results. Safe, powerful and easy-to-use.
MACHINE SIZE
28.5″ x 16.2″ x 26.7″
44.4″ x 37″ x 23.7″
30 watts
60 watts, 80 watt