Forest Scientific Corporation provides a 36 month on-site parts & labor warranty on all new machines we manufacture unless otherwise noted and 18 month on all upgrades. Invest with confidence knowing that you will be well supported. If you own any older CNC machines, no matter who built it, we can update it and make it better than when it was new.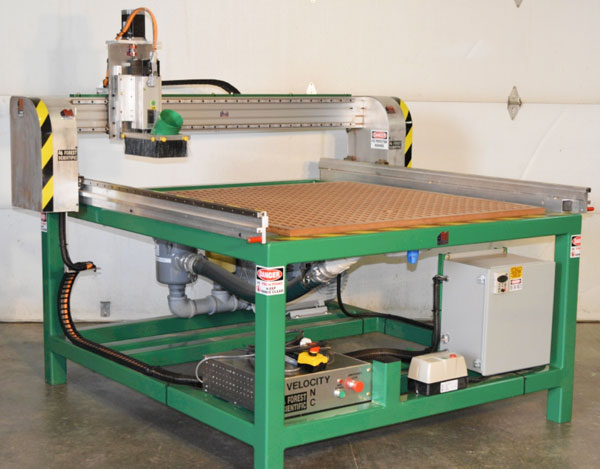 HS CNC ROUTER HS48X48
Most Popular Model
HS Series Router Models
Standard model for education and small shop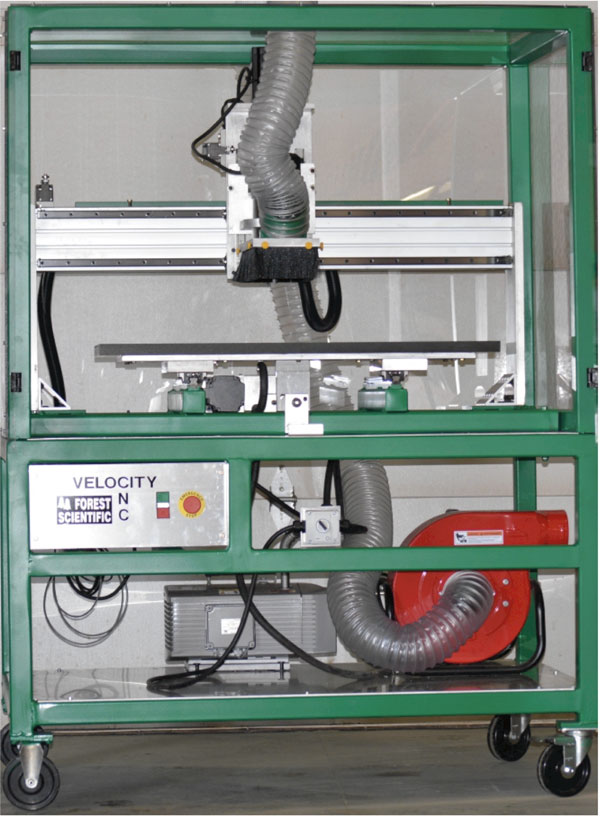 The Michelangelo 3D Modeler
Innovative CNC router designed for classroom use: TECH ED, DRAFTING, WOODWORKING, ART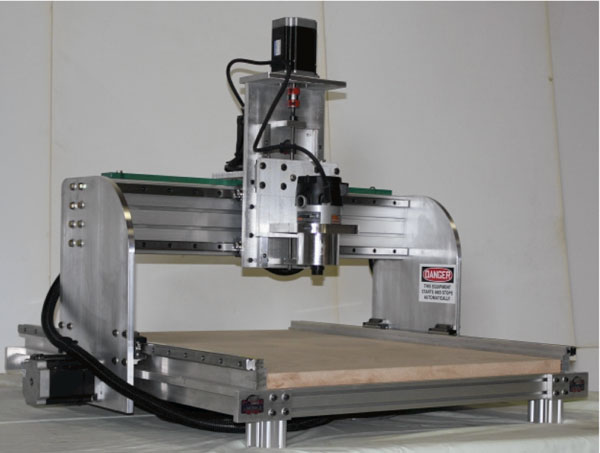 BT Bench Top CNC
BenchTop Series Router Models Great for tight budgets, when space is limited, when your shop is upstairs, or getting through narrow doorways
Fully Assembled Not a KIT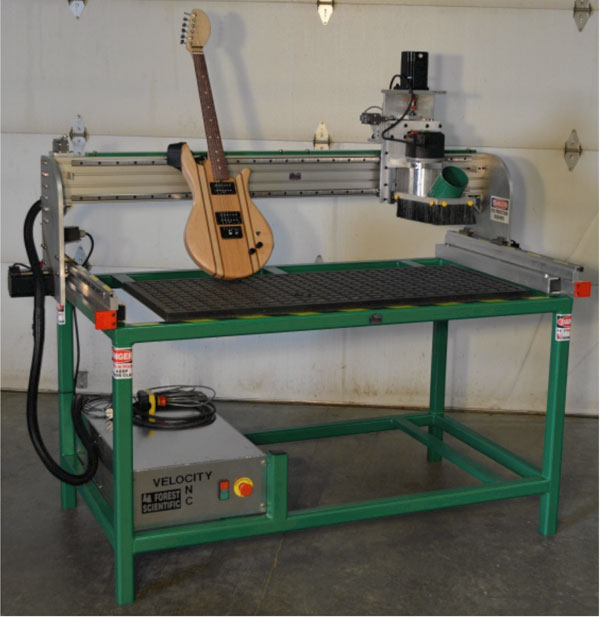 Guitar Making CNC
The LuthierMax Series of CNC routers was designed for guitar making in collaboration with engineers from Fender® Guitars (who are using this model) and www.guitarbuilding.org to make this machine student friendly and robust with fixtures built into the table to make it easy to make your own guitar necks and bodies for both standard size and longer base guitars in your classroom. This is the largest fully assembled CNC router that fits through a standard 36" classroom door.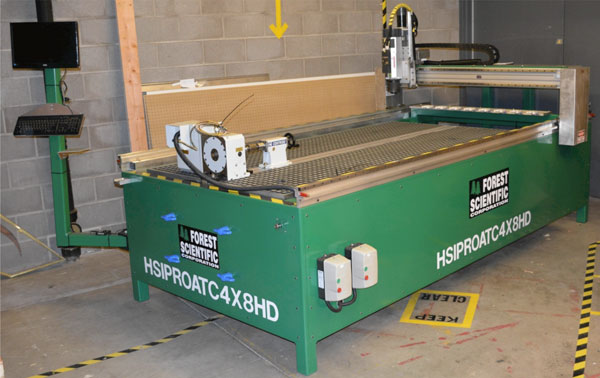 Features:
CENTROID CNC Control
for the Ultimate in High Speed 3D Contouring
No computer needed at the machine.
Shown with:
8 Position ATC Optional 4th Axis 10 HP HSD Spindle
HSIPRO Models used in labs that require high production speeds & ultimate 3D performance such as 3D Modeling, Cabinet making, and WOODlinks programs.